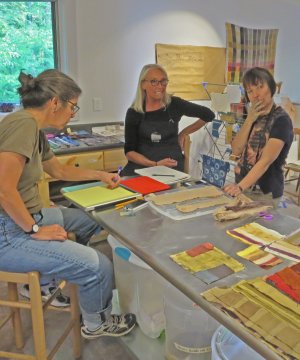 Mary at Squamm Lake, NH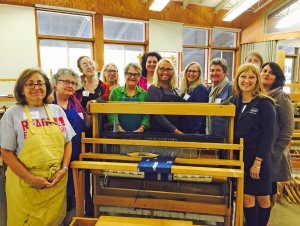 Arrowmont School of Craft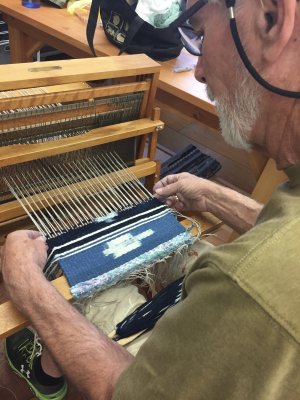 MAIWA School of Textiles, Vancouver, BC, Canada
Go: Home »

Workshops & Events
Workshops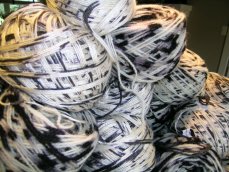 I have been designing and weaving tapestries and rugs for three decades. My workshop curriculum is a distillation of the best of what I have learned and use, along with great tips and techniques passed onto me from my mentors in the art and weaving worlds. The goal of the technique-oriented classes is to download as much as I possibly can into one-two-or-three very focused days. This is the goal of the inspiration  and creativity classes, as well. Everything I present is conceived to inspire the senses and revitalize the artist/weavers body, mind and spirit.
1-2-3 Day Workshops
Nebraska artist and weaver Mary Zicafoose will present a trifecta of one-day workshops to stimulate visual thinking and ignite and refresh your creative work. read more . . .
Slide Lectures and Short Programs
Mary offers a wide range of Art and Textile topics in an inspiring and educational format for Guild talks and Seminar lectures.  She is a compelling, provocative and powerful key note speaker.  Her talks are available in both Power Point and slide format, time flexible, and created to address the uniqueness of each audience. read more . . .