Finishing Touches for the New Studio
Outdoor signage was installed on the new studio at Pahuk in January.
latest news
Mary to Receive Lifetime Achievement Award for Visual Arts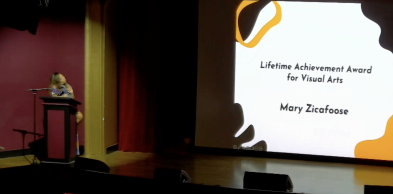 Mary Zicafoose was recently notified that she is to receive a Lifetime Achievement Award for Visual Arts from the Omaha Entertainment and Arts Awards at the 18th annual ceremony on February 18, 2024. She is incredibly grateful to be receiving this honor! If you'd like to attend the ceremony, you can purchase tickets for the event here. 
---
Latest Episode of The Long Thread Podcast Features Mary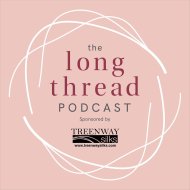 The Long Thread podcast recently asked Mary to join them to discuss her ikat work. Listen using your podcast player at @longthreadmedia, or via their website.
---
The Capricorn Plate Tapestry Headed to Embassy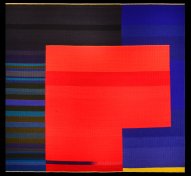 The Capricorn Plate Tapestry has been selected by Ambassador Brewer to be included in the collection of the US Embassy in Lesotho Africa. This is Mary's seventeenth contribution to the US Art In Embassy Program worldwide.
---
Mary Zicafoose: Midway Film Release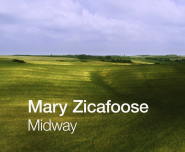 The long-awaited documentary film about Mary's life and career has been released. Director Jeffrey Hahn combines the testimony of Mary's peers and friends, with the narrative of her artist's journey, to recount a colorful exploration of the virtuoso, teacher, and woman that is Mary Zicafoose.
---
Ikat Book Sale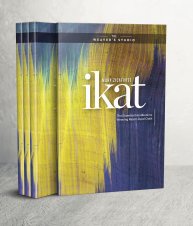 Mary's first book, Ikat: The Essential Guide to Weaving Resist-Dyed Cloth was released by Penguin Random House in 2020. This inspirational book features both natural and synthetic dye formulas and processes, in addition to instructional ikat projects.
Mary is working on a companion ikat volume that will be available for purchase in 2025.
---
Schacht Spindle interviews Mary for Spinning & Weaving Week

Jane Patrick of Schacht Spindle Company interviews Mary in a segment "The World is Begging to Become a More Beautiful Place".
---
Follow Mary on Facebook
To see what's new and happening in the Mary Zicafoose Textiles studio, "Like" the Mary Zicafoose Textile Facebook page.
events schedule 
October 27, 2023
Bemis Center for Contemporary Arts
Annual Auction
November 11, 2023
Philadelphia Weavers Guild Zoom lecture, 9-11 EST
November 16-18, 2023
Shifted Warp Ikat Scarf Workshop
Las Aranas Weavers Guild, New Mexico
December 2, 2023 - January 20, 2024
Craft Forms 2023
Wayne Art Center, Wayne PA
Preview Party Gala, Friday, December 1, 2023, 6-9pm
January 13-15, 2024
Shifted Warp Ikat Scarf Workshop
Atlanta Weaver's Guild
April 25, 2024
Seattle Weaver's Guild Lecture
April 26-28, 2024
Shifted Warp Ikat Scarf Workshop
Seattle Weaver's Guild
May 12-14, 2024
Eugene Textile Center
Eugene, OR
The Shifted Warp Ikat Workshop, Version 2
May 17-19, 2024
Fiber in the Forest
Ikat, Color and Dye Workshop
Eugene Textile Center
July 11-12, 2024
Convergence 2024
Handweavers Guild of America
Wichita, KS
Ikat Warp Shifting Techniques Seminar
Ikat: The Power of Pattern Seminar
August 18-30, 2024
Pilchuk School of Glass
Artist in Residence
October 19, 2024
The Craft Guild of Iowa City Fall meeting
Seminar
October 20-22, 2024
Iowa City Weavers Guild
Iowa City, IA
The Shifted Warp Ikat Workshop
galleries